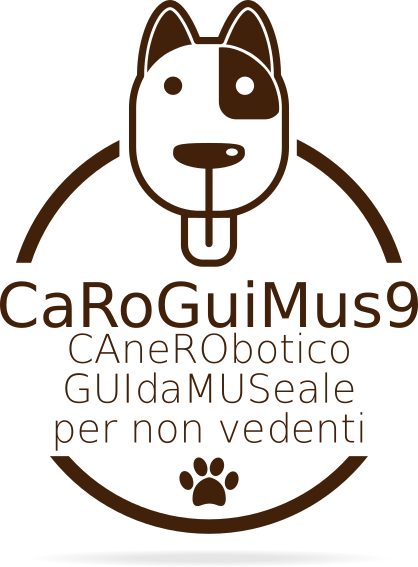 deutsch | español | français | ελληνικά | italiano |
日本語 | româna | русский | 中文
PHASE 1
IMPLEMENTATION OF THE
ROBOTIC DOG'S BRAIN
---
Part 1
Studies on color perception
First Research
Pseudo-braille chromatics tablets
(December 24th 2016)
Choose a painting in a museum and analyze the three colors RGB red green blue that make up the TV picture so to speak. Then create a three-dimensional histogram for each component, and then with the values exported create with a 3D printer three small tablets of 10 or 12 inches which bear overlay type Braille the amount of color present in the painting, obviously different for each color examined. The blind man, running his fingers on the tablets, should have a perception of the presence and spread of each of the three colors. The tablets may also be used by the visually impaired in the dark room with such an experience dinner in the dark.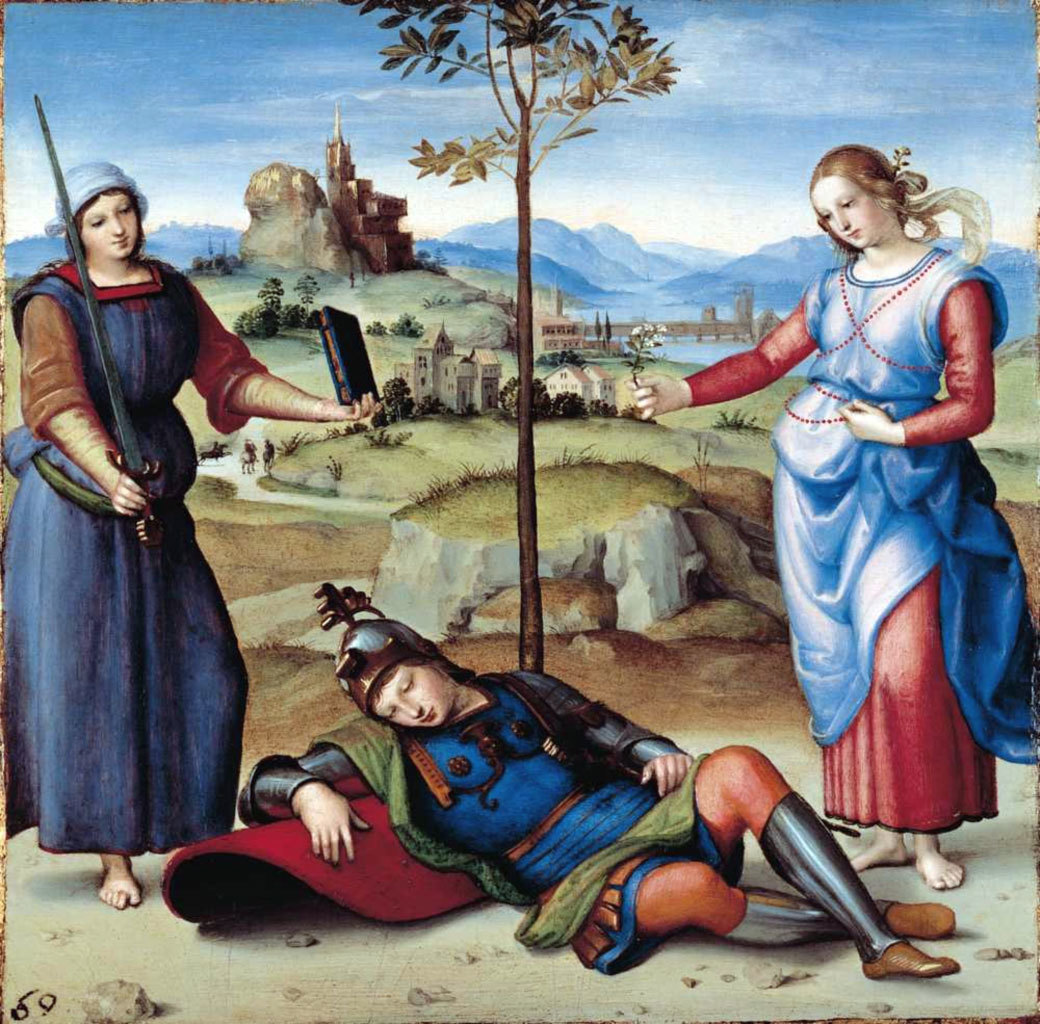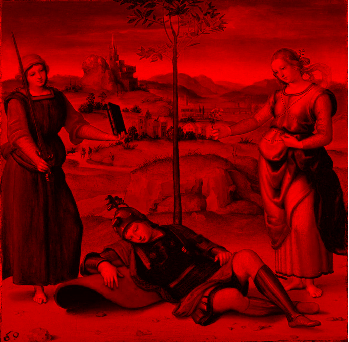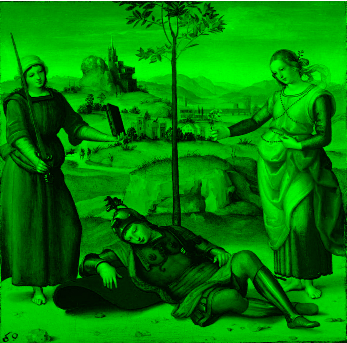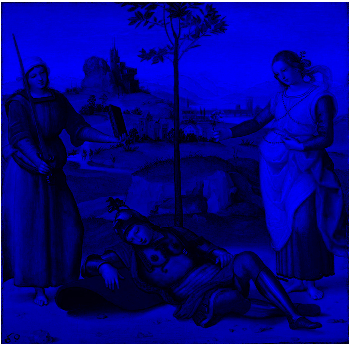 Thanks to:

Andrea Chiariello Researcher at the Second University of Naple for the code of GNU Octave used to realize the RGB of The Knight's Dream by Raphael.

Guglielmo Maria Gioele Chiavistelli, Realization of 3D Pseudo-Braille RGB Chromatic Tablets. First Channel: RED (testo italiano)
Second Research
Literary and pictorial sources for color nomenclature and classification
(December 24th 2016)
Identify the most ancient sources (Greek and Latin literature) but also medieval, modern and contemporary (hapax color) for color nomenclature for the purposes of modern scientific taxonomy (to-one correspondence tables with exact values hexadecimal type, etc.).
The links between the literary quotations of colors and analyzed works can be entered in a relational database.
The color-definition citations will be used in the implementation of the perceptual system of the robotic dog for the purpose of developing a neural nature learning system but with humanistic characteristics.
Third Research
Chromatic and tactile harmonics
(December 24th 2016)
Research on music-color ratio through three-dimensional sound-musical associations of harmonics in both paintings and architectural works of art.
---
Part 2
Audio Dog-Book
(January 12th 2017)
An audio book interactive museum guide for children and adults who are blind consulted via numeric keypad wifi.
Referents: Damiana Enea and Daniela Orlandi (both for calculation of fruition's rates of museal work of art), Simona Pace e Michela Ramadori (defining a numerical key menu).
In collaboration with Cultural Association Liber Liber.
Thanks to Marco Calvo and all the volunteers of Liber Liber.
Partial Report of the Researches of December 13th 2018 - First Caroguimus9 Video Kit in english language
---
PHASE 2
IMPLEMENTATION OF ROBOTIC DOG'S BODY
with robotic's experts
---
Thanks to:
Guido Faggion author (January 11th 2017) of CaroGuimus9's logo using theFreepik's logotype-base.
Angelo Calabria in art ACA founder of Artistic Sequenzialism and author of the Museal Robotic's Banner (January 23th 2017).
---
Web page created January 13th 2017 and updated November 12th 2019.
---